Curiosity Lifetime Deals — Now on Appsumo
Snag an awesome lifetime deal for Curiosity licenses — on Appsumo for limited time only!
We're delighted to announce that Curiosity is now on offer on Appsumo, the daily deal website. You can check out the deal on the Curiosity deal page!
What's Appsumo?
Appsumo is a great place to find deals on up-and-coming software and SaaS. With over 1M monthly site visits and new deals every week, they're one of the busiest and best-known software deal websites on the internet.
But it's not just volume: The Appsumo community (called "Sumo-lings") are also interested in software and super-engaged. In the first two days of the deal we got over 50 questions on the deal page!
What's Curiosity?
Curiosity is a tool that lets you search through all your local and cloud-based apps and folders, so you can find everything in one place.
Search your folders and apps from one tool, plus save time with shortcuts that instantly launch programs and meetings

Keep your data fully protected — everything is stored directly on your computer and never sent to the cloud.

Alternative to: Copernic, Everything, and Slapdash.

Best for: Project managers, freelancers, and entrepreneurs who want a streamlined way to find files spread over multiple apps.
Here's Appsumo's intro video on Curiosity: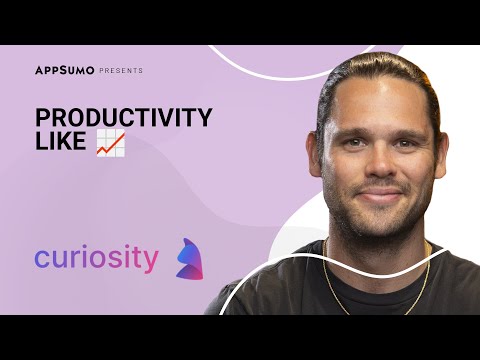 Appsumo Intro video on Curiosity
What's the Deal?
Working with the Appsumo team, we put together some amazing deals that give you lifetime access to Curiosity Pro for a huge discount. For a limited time only we're offering two Curiosity Pro lifetime licenses for just $59!
Curiosity Pro gives you the same lightning-fast search as our free version, as well as
Connecting unlimited apps

Searching in document contents (not just names)
Grab a Deal… or Get in Touch!
So what are you waiting for? Head over to Appsumo and grab your deal today!
To try Curiosity for free, download it here: https://curiosity.ai/download. If you have questions, we'd love to hear from you: