BlogLeon Zucchini3 min read
Curiosity and ChatGPT — 3 ways it helps you focus and get more done
New Integration of Curiosity with ChatGPT
*The Curiosity app is now integrated with ChatGPT. Discover how it can save you save time with a ChatGTP-shortcut, auto-emails, and more. ⚡️
We're excited to announce that Curiosity is now integrated with ChatGPT, an advanced artificial intelligence system that will revolutionize the way you search and communicate.
In this post we'll explain three ways you can use ChatGPT in Curiosity today:
Shortcut to AI-Assistant (chat from anywhere)

**Auto-reply to emails (!!) 🚀

Search past conversations
… and there's more coming very soon!
**Read on for details, check out the full announcement video below, check out FAQs on our website, and 👉download Curiosity for a free trial of the AI Assistant!
1. Shortcut to AI-Assistant (chat from anywhere)
With Curiosity's new integration, you can now access the power of ChatGPT directly from the Curiosity command bar.
That lets you open the AI Assistant instantly using the ALT+SPACE shortcut (⌥+SPACE on Mac), letting you generate and re-write ideas and texts, generate code, get translations, and get summaries all with the press of a button.
Whether you're working on a project, writing an email, or just need some inspiration, this is an awesome way to save you time while staying in the flow of what you're doing. Since we started testing it, I've been using this all the time.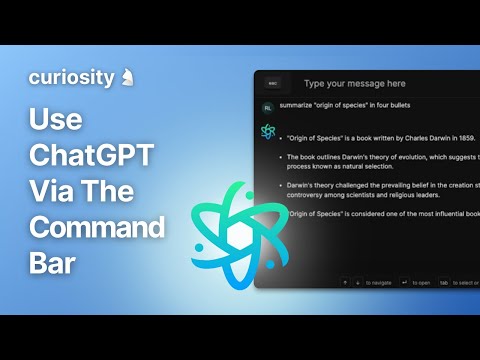 AI Assistant in the Curiosity Command Bar
2. Auto-Reply to Emails
The feature that feels most like "magic" to us is auto-reply to emails. 🧙‍♂️
It lets you click on an email, select a tone from (from 🎉 to 👎), and instantly generate a professional response. It's perfect for all those many, many standard, polite email responses that always take so much time to type out.
Of course, you can also tell the app which points to include in your response, and you can edit the final result before sending it out. Welcome to inbox zero…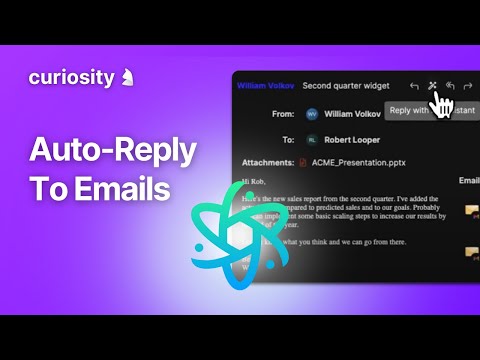 Auto-reply to emails
3. Search Past Conversations
Finally, Curiosity's ChatGPT integration lets you search your chats. With this feature, you can easily find your past chats, access them within the app, search chats from the command bar, and even copy/paste responses.
This is especially helpful for those who frequently use the AI assistant and want to refer back to previous chats. With just a few clicks, you can quickly find what you're looking for and continue the chat where you left off.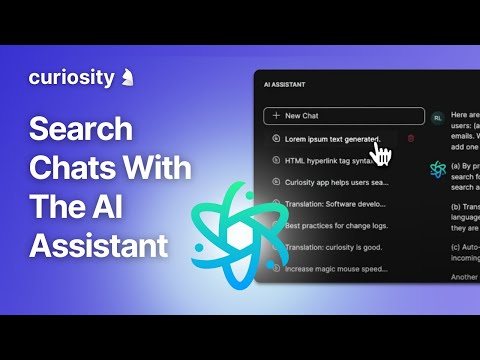 Search past conversations
Summary: Streamline Your Workflow with Curiosity's AI Assistant
The best part of our ChatGPT integration is that — for now — it's free for Pro users.
We hope this exciting new feature helps you stay in the flow and save even more time than before. Try Curiosity Pro for free today and start using the AI assistant to take your Curiosity to the next level!
Here's the full announcement video with all the features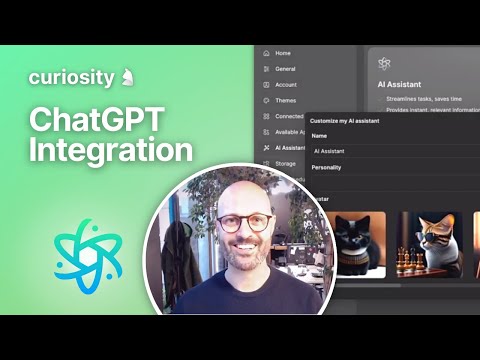 Curiosity ChatGPT Announcement
Download Curiosity (Windows / Mac)
If you enjoyed this article, you might want to check out:
[*10 Hottest New Apps of the Season (March 2023 Top Launches🏆)